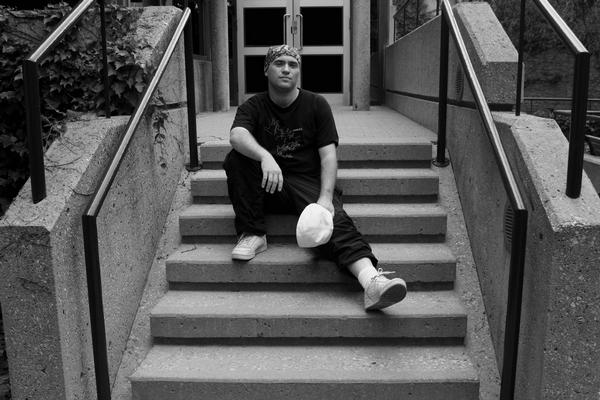 For those not in the know, Noah23 is a fucking legend.
Steadily releasing mindbendingly esoteric, weird "occult trill" hip hop music from his home city of Guelph, Ontario since the late 90′s. With classic albums such as, "Neophyte Phenotype", "quicksand", "Crab Nebula", and "Technoshamanism" to name a few, Noah has been holding it down doing his thing mostly flying over the heads of a dumbed down populace for his whole career. Feeling the trappings of being a misunderstood underground abstract rapper, Noah23 chose to retire from rap in 2011, only to resurrect himself after a year long hiatus with the insane and amazing, Wing Foot

album which was released for free on the winter solstice, December 21st, 2012.
"Tropical fruit" is the first single off his new Ep of the same name due out on his birthday, February 10th. With production from fr<>ze, ephelant, and toy trains, it's sure to be dope. It seems like in 2013 Noah23 is about to finally hit his stride, and I couldn't be happier. He is One of my favorite rappers of all time, and has been an inspiration since i started making music. Enjoy and share this video for "tropical fruit" , our first collaboration.